An attractive landscape isn't limited to commercial spaces. Residential properties also need a cohesive and well-maintained lawn that adds value to their aesthetic and curb appeal. But investing in landscaping services will be impractical when your yard is discoloured and patchy.
Lawn installation gives you a beautiful canvas to carry out your desired landscape design. You have the option to use artificial turf or a natural one. Knowing the pros and cons of both will help you decide which type of grass will be best for your property and your lifestyle.
The Difference between Artificial Turf and Real Grass
The debate between artificial grass and real grass has been going on for a while now. Consider the following factors when choosing your grass.
Drought Tolerance
This is a plant's ability to survive during arid conditions. The country has recently faced severe droughts, making it difficult to maintain drought-intolerant plants.
Artificial Grass:

One of the biggest advantages of this option is that it doesn't need water. As stricter water restrictions are implemented, this will give you a green lawn year-round.

Real Grass:

Although there are drought-tolerant grass species, they still need water to survive. This option is better suited for smaller lawns that require less water.
Shade Tolerance
This is the ability of a plant to survive in areas with less sunlight. Even with the recent droughts, the country experiences multiple rainstorms during the wet season.
Artificial Grass:

This lawn type doesn't require sunlight to survive, but it holds in more heat than real grass. This makes it uncomfortable to walk on barefoot during the warm months.

Real Grass:

Several grass species are shade tolerant. Zoysia, for example, is known for thriving during the cold months.
Foot Traffic
Your lawn is meant to be used. But constant foot traffic may result in bare spots and discolouration. Choose a grass type that will keep up with your lifestyle to ensure its longevity.
Artificial Grass:

Synthetic grass is known for its durability, and often used in commercial lawns for its ability to withstand heavy foot traffic.

Real Grass:

There are several hardy grass species, like Zoysia and Kikuyu, that can keep up with your household's active lifestyle.
Safety
Since your kids and pets will be spending a lot of time on the lawn, you'll need to choose a safe grass type.
Artificial Grass:

It doesn't develop the dips and humps that increase the risk of tripping and falling. But cheap knockoffs might have toxic residue that can run off when it rains.

Real Grass:

When this is well-maintained, it gives your kids and pets a soft and comfortable surface to play on. But you have to inspect it for pests regularly to prevent these pests from multiplying.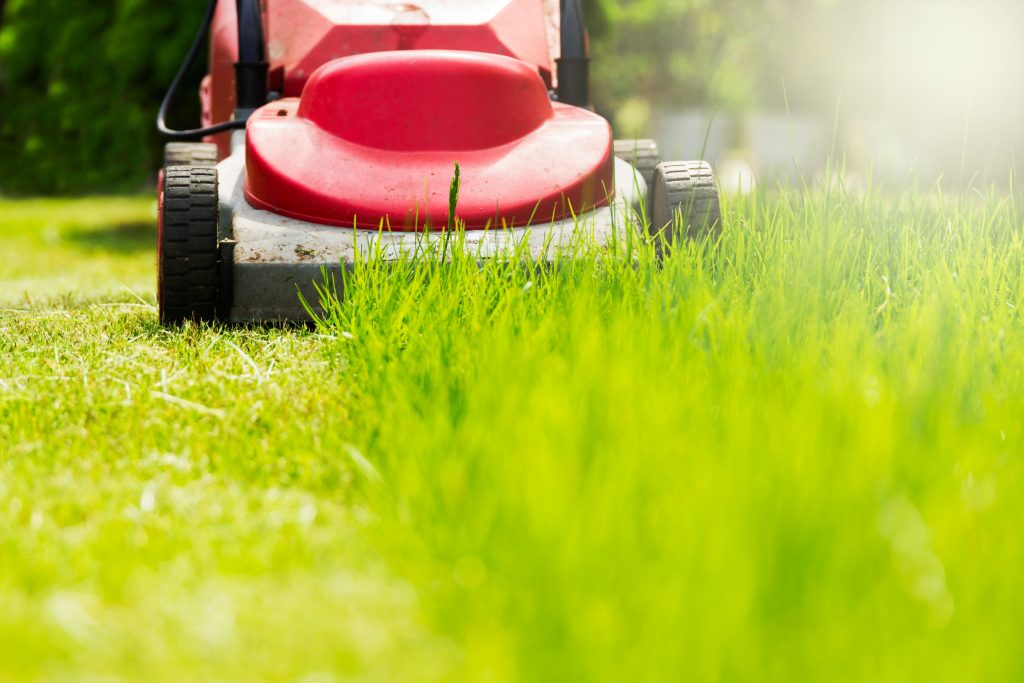 Maintenance
The maintenance of your lawn is essential to its longevity, condition and performance. Choose a grass type that you can maintain easily and cost-efficiently, and will prevent problems in the future.
Artificial Grass:

There is a misconception that this option doesn't require upkeep, but it is still prone to dirt, dust and odour build-up. You need to clean and wash the surface with water to preserve its condition.

Real Grass:

Maintenance will depend on the species you choose to plant. Generally, you need to water, mow and remove weeds to keep this lawn green and beautiful. You might also need to apply fertiliser to ensure growth.
Living Space
The area in your home where you plan to install a lawn can be considered living space. Some homeowners install lawns and then place furniture on top of them. Depending on the purpose of the space, you need to choose whether a natural or artificial turf works better. As previously mentioned, if you're going to place couches, bean bags, tables, or lawn chairs, it's better to opt for an artificial turf. Using furniture on natural grass will lead to unsightly bald spots and you don't want that.
Installation
Several aspects of the installation process should also be considered. First of all, artificial grass is much easier to install and requires fewer people. Natural grass is more complex and requires utmost care to ensure that your lawn will grow beautifully. Because of this difference, artificial grass is also faster to install than natural grass. Natural grass has more down time compared to artificial grass where you just have to roll out the turf and can be used right away. Artificial grass also requires less soil preparation and watering, making it ideal for homeowners who don't have a lot of time to wait for a new lawn.
Resilience and Durability
Lawn longevity is important. A lawn that looks good and feels good after a long time is even better. That's why it's crucial to choose the type of lawn depending on resilience and durability. A durable turf will save you a lot of money as well as energy because you don't have to worry about giving it as much care as other less durable types. In this case, you may opt for both artificial and natural grass. Synthetic turf in general is more durable than natural grass. However, there are certain natural grass variants that can match synthetic turf when it comes to resilience. What it boils down to when it comes to durability and resilience is whether you want actual living grass on your property or not.
Local Environment
When deciding between natural grass and artificial grass, you also need to take into consideration the local environment. More and more people are thinking about the environment when they make choices for their home or business. How many seasons do you experience and how significant are the heat or rain fluctuations when the seasons do change? In general, synthetic turf is more resilient plus you don't have to use fertilizers or pesticides. It also requires less watering. However, if summers in your area get really hot, artificial grass can and will melt under the right circumstances. And once it melts, the damaged section has to be replaced.
Cost
Depending on the variant, you may end up spending more on the installation and upkeep of artificial grass compared to natural grass. One of the reasons is because you don't always have to buy grown natural grass for installation. If you grow your turf from grass seeds, you can significantly lower your expenses. However, a natural lawn will require that you purchase maintenance equipment like lawn mowers, hoses, or sprinklers.
Appeal to the Senses
Freshly mowed lawn has a wonderful smell like no other. It's also something you will never get to experience if you choose an artificial lawn over a natural one. Nowadays there are products designed to replicate the fresh cut grass smell, but it isn't perfect and will always have that synthetic scent to it. Additionally, there's nothing like walking on real grass although there are some synthetic variants now that can mimic the softness of real grass. Ultimately, the decision is up to you.
Effect to the Environment
Synthetic grass has always gotten a bad rap for being made of plastic, but the reasons behind it are not always accurate. For one, although fake grass is made of quality plastic materials, they're expected to last a long time, sometimes even decades before they fade and need to be replaced. This, along with the lower water requirements and not having to use pesticides or fertilisers, cancels out the bad reputation it gets for being made of plastic. Natural grass, even though it's organic, requires tons of water and pesticides and fertilizers to flourish.
Suitability for Kids and Pets
Kids and pets love playing on natural grass. However, there are certain chemicals in grass that may trigger allergies. Additionally, if you use fertilisers or pesticides, playing on the grass may not be the healthiest thing for your kids or pets. Aside from the green stains they could get from rolling around in the grass, they could also get hurt from soil or rocks found on the ground. This is where certain synthetic grass variants come into play.
More and more fake grass variants are being created especially for kids and pets. They usually have shock-absorbing layers that can help prevent injuries. Some fake grass are also designed to be hypoallergenic making it safer for your beloved pets and babies to play on.
Return on Investment
When it comes to ROI, synthetic turf takes the cake. Because of artificial grass, you can do away with ongoing lawn care and maintenance and focus on saving throughout the years. It also improves the resale value of your property. But again, it's ultimately up to you which option you're willing to go for. In the end, the most important thing is that you're happy with your choice.
Lawn Installation by Green Oasis Lawn and Reticulation
Your new lawn will only be as good as your dedication to its upkeep. After learning about the differences between artificial and real grass, choose the type that you can afford to take care of regularly and can withstand your property's location, weather conditions, and lawn activity. Green Oasis Lawn and Reticulation will help you install and maintain the best turf for your home.
Contact us to get more information about our natural and artificial turf installation services.