If you're looking to create a garden that is not only beautiful but also water-efficient, you've come to the right place. In this blog, we'll share our expert tips on how to design a water-wise garden in Australia, including which types of outdoor plants to choose, grouping garden plants according to their watering needs, and other helpful techniques.
Choosing the Right Plants for Australian Soil
When it comes to designing a water-efficient garden, there are many great plant options to choose from. Here are some drought-tolerant plants for landscaping that are well-suited to most gardens:
Native Backyard Plants
Native plants are an excellent option for your garden. They have evolved to thrive in the local climate and soil conditions and are often drought-tolerant. Some popular native plant options include kangaroo paw, bottlebrush and wattle.
Succulents and Cacti
Succulents and cacti are also excellent choices for a water-conserving garden. They are incredibly hardy and require little water to thrive, making them perfect for dry climates. Some popular succulent and cactus varieties include agave, aloe vera and prickly pear.
Mediterranean Plants
Plants from Mediterranean regions are well-suited to an arid climate and are often drought-tolerant. They also tend to prefer well-draining soil, which is vital for water conservation. Some popular Mediterranean plants for gardens include lavender, rosemary and olive trees.
Grassy Groundcovers
Groundcovers can be a great way to reduce water loss through evaporation and keep weeds at bay. Grassy groundcovers, such as mondo grass or liriope, are great options for water-wise gardens. They require little water and can provide a low-maintenance solution for ground cover.
Drought-Tolerant Flowers
If you're looking to add some colour to your garden, consider hardy flowers such as salvia, verbena, and gazania. These flowers can add a pop of colour without requiring excessive watering.
By selecting drought-tolerant plants for your garden, you can create a beautiful and sustainable landscape that will thrive in the local climate and soil conditions. Additionally, these plants can help conserve water and reduce maintenance costs over time.
Grouping Plants Together According to Their Watering Needs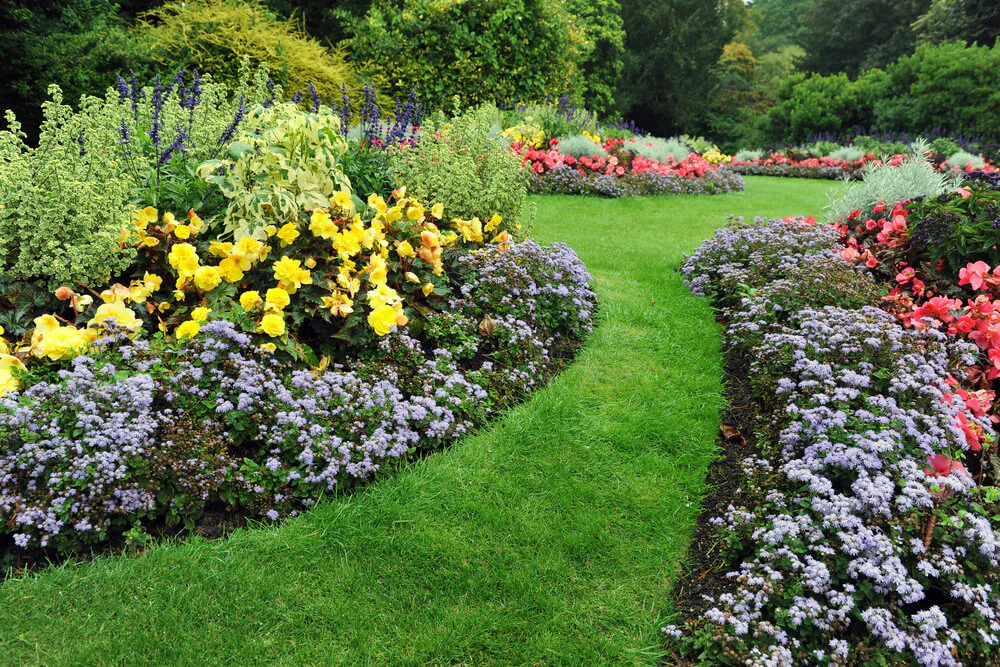 One of the keys to designing a water-wise garden is to group plants together according to their watering needs. This technique ensures that each plant gets the water it needs without overwatering others. For example, you can group native plants and succulents together as they have similar watering needs. This not only helps you conserve water but also keeps your garden looking healthy and beautiful. It also makes plant zoning more efficient when installing irrigation systems.
Use Mulch to Retain Moisture
Using mulch in your garden is an effective way to retain moisture in the soil and reduce the amount of water your plants need. Mulch comes in a variety of materials, such as wood chips, straw and compost. It helps suppress weeds, which compete with your plants for water. Choose a mulch that is appropriate for your plants and soil conditions.
Use Drip Irrigation Systems
Using a drip irrigation system is another excellent way to help your garden conserve water. This system waters your plants directly at the root, reducing evaporation and water waste. Moreover, a drip irrigation system can be set on a timer, ensuring that your plants get the water they need without overwatering them. It's a better way to water your plants and will save you time and money in the long run.
Why Do You Need a Water-Efficient Garden?
Designing a water-saving garden in Australia is not only good for the environment but also good for your wallet. By selecting the right plants, grouping them according to their watering needs, using mulch and using a drip irrigation system, you can create a stunning garden that requires minimal maintenance and watering. So, get out there and start designing your dream water-wise garden today!
Design Your Dream Garden with Green Oasis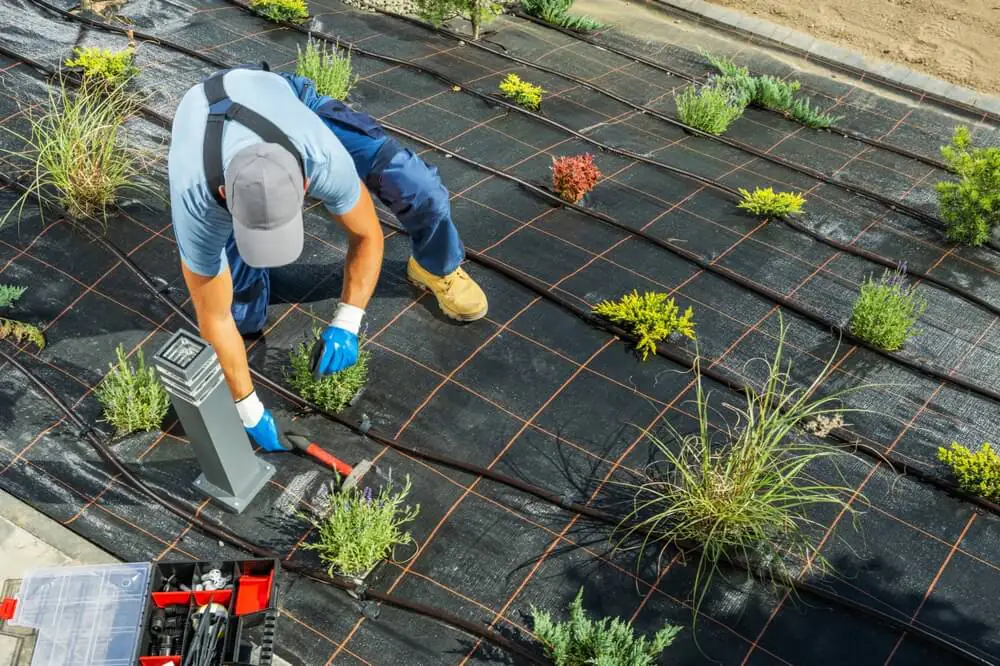 At Green Oasis Lawn and Reticulation, we are committed to helping you create the perfect water-efficient garden for your home. Our team of landscaping experts can help you select the right plants and irrigation system to ensure that your garden is healthy and vibrant all year round. We have various plant and turf choices, from Sir Walter Buffalo to Kikuyu grass, and we are renowned for our lawn sprinkler system installation. Contact us today to schedule a consultation and start your journey to a beautiful and sustainable garden.