There are many grass choices for your backyard, but artificial grass reigns supreme thanks to its many great qualities. It's durable, looks natural, and is easy to maintain. However, what do you do if you have some leftover artificial grass? You can't just leave it lying around! Read on as we discuss some creative ways to use leftover artificial grass at home.
What Can You Do with Artificial Grass Off-Cuts?
Ordering a little bit of extra when you plan on installing fake grass is a must. That's because a little bit of extra grass is always better than coming up short. But what do you do with the excess grass once you're done with the installation? Listed below are a few ideas. But if you get inspired by our list, you can always order a new batch of artificial grass to try out some of the ideas mentioned below.
1. Doormat
One great way to use leftover artificial grass is to cut it into strips and use it as a doormat. It is a great way to protect your floors from dirt and mud. You can also use it as a mat for different areas inside your home, such as in the entryway or mudroom. Get creative with the shape of the doormat, or keep it simple with traditional rectangular shapes.
2. Wall Coverings
Another creative way to use artificial grass is to cover your walls with it. It can add a fun, unique touch to any room in your home. You can also use artificial grass to create wall art. For example, you can cut it into shapes and create a mural or collage. There are many other artificial grass wall design ideas out there. It's up to you to get creative.
If you want to use artificial grass as a wall covering, there are many design ideas to choose from. You can keep it simple by covering the entire wall in one colour of artificial grass. Or, you can get creative and create patterns or designs with different artificial grass colours. Moreover, you can add accents like LED lights or flowers to your fake grass wall.
3. Flooring
If you have hardwood floors, you can use artificial grass as an accent. Cut it into squares or strips and use it as a border around your flooring. You can also use it to create a path in your home. For example, you can line a hallway with artificial grass to create a nature-inspired look.
4. Fake Grass for the Balcony
Do you have a balcony? You can use artificial grass to create a lush green space. It is a great way to enjoy the outdoors without dealing with natural grass. Not just that, adding fake grass to your balcony also increases its visual appeal. Transform a boring balcony into a lush garden without the fuss of meticulous gardening.
5. Play Area
Children and pets love playing on the lawn. But sometimes it's better for them to have a separate play area for safety. You can build a fenced-in area with fake grass as flooring for pets. Not only does it keep them safe, but it also keeps them from digging into the soil. Artificial turf also makes an excellent cushion for your children's play area. Moreover, it's easy to clean.
6. Driveway Accent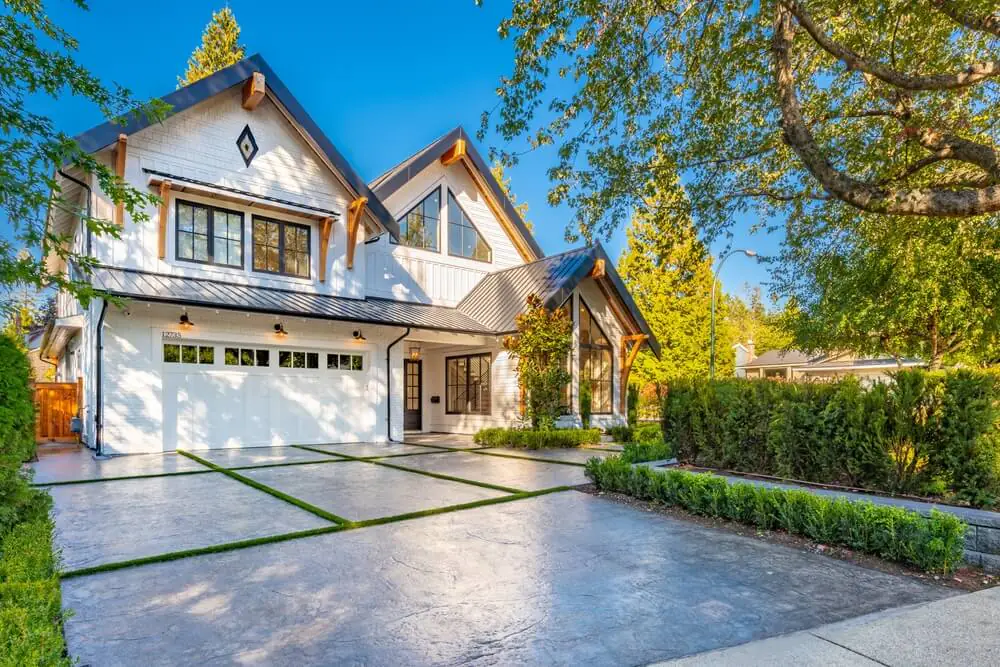 Surrounding your driveway with fake grass is easier than planting natural grass. That's also the better option if you want to add designs that are tricky to maintain using lawnmowers or grass trimmers. Add elements of freshness that mimic grass areas without the fuss of constant trimming and lawn care.
7. Outdoor Furniture Cover
Add a playful element to your outdoor furniture by covering pouffes and other outdoor seats with a layer of fake grass. Since synthetic turf is already manufactured for outdoor use, it can withstand exposure to the elements far better than other outdoor fabrics, making it ideal as a furniture cover.
8. Meeting Room Carpet
Do you want to add something new to your office meeting room? Why not add an illusion of nature by covering your flooring with fake grass and adding potted plants here and there? Remember, colours can affect the psyche of office employees and keeping things fresh can boost their mood.
9. Disguise Outdoor Amenities
Got any big bins that distract from the overall aesthetic of your home? Cover them up and disguise them as bush plants. Hide your outdoor amenities in plain sight by camouflaging them in fake grass that blends in easily with the rest of your hedges.
10. Set Fake Grass Between Pavers
Striking a balance between hardscapes and softscapes can create a tremendous effect in your outdoor space. You can seamlessly transition from your paved areas to the surrounding garden by setting fake grass between your pavers. You can also do this with natural grass, but maintaining the look can be a nightmare since pavers can get in the way of lawnmowers.
Why is Artificial Grass Popular?
Artificial grass is a popular choice for many homeowners because it is low maintenance. It doesn't require watering, mowing, or fertilising and can last for years with minimal care. Since it doesn't need chemicals for maintenance and doesn't involve the use of gas-powered equipment, it's also environmentally friendly. Artificial grass is also great for people with allergies because it doesn't attract pollen or insects.
Professional Artificial Grass Installation at Green Oasis
Our list features creative ways for you to use leftover fake grass. You can do these yourself or hire professionals for the job. But it's always best to partner with lawn experts when it comes to artificial turf installation for your backyard. After all, you want to ensure you get your money's worth. And with more homeowners opting for artificial grass in Perth, choosing the right people for the job has become all the more important.
At Green Oasis Lawn and Reticulation, we are professionals with over 15 years of experience in the industry, ensuring quality and flawless results every time. So if you are looking for experienced pros who can provide seamless installation for your residential or commercial property, choose us.