Keeping your garden well-watered no matter the weather or season is one of the keys to keeping it healthy. Garden irrigation systems come with different designs, and they each come with their own pros and cons. Sometimes, it can be difficult to know which one is the best for your garden.
If you're not up for DIY garden irrigation, here is a quick guide on the main types of garden irrigation systems. Most garden irrigation installers readily offer these types so you won't have a hard time picking out the most suitable one for your garden.
Sprinkler System
A sprinkler is a great automatic garden irrigation system with a number of benefits. For one, you can use sprinklers to cover a large area of your garden or lawn with minimal effort, making this automated garden irrigation system a good option for dense flower beds and larger lawns. There are also sophisticated systems that run under the ground and can be programmed to pop out when necessary.
The only problem with this type of automatic garden irrigation is that it can be wasteful if not installed properly by a professional team. If you want to avoid wasting water, it's best to turn on your garden irrigation automation system in the early morning or at night to reduce evaporation.
Drip Irrigation
Drip irrigation systems are extremely efficient garden and lawn watering systems. This garden irrigation system is equipped with a hose, pump and sprinkler designed to specifically water the plants' roots. It works by utilising a pipe network to distribute water throughout the garden or lawn, and then linking drip emitters and situating them close to the plants' bases. As the automatic garden irrigation system's drip emitters release water slowly, you have greater control when it comes to the amount of water delivered — helping eliminate water waste.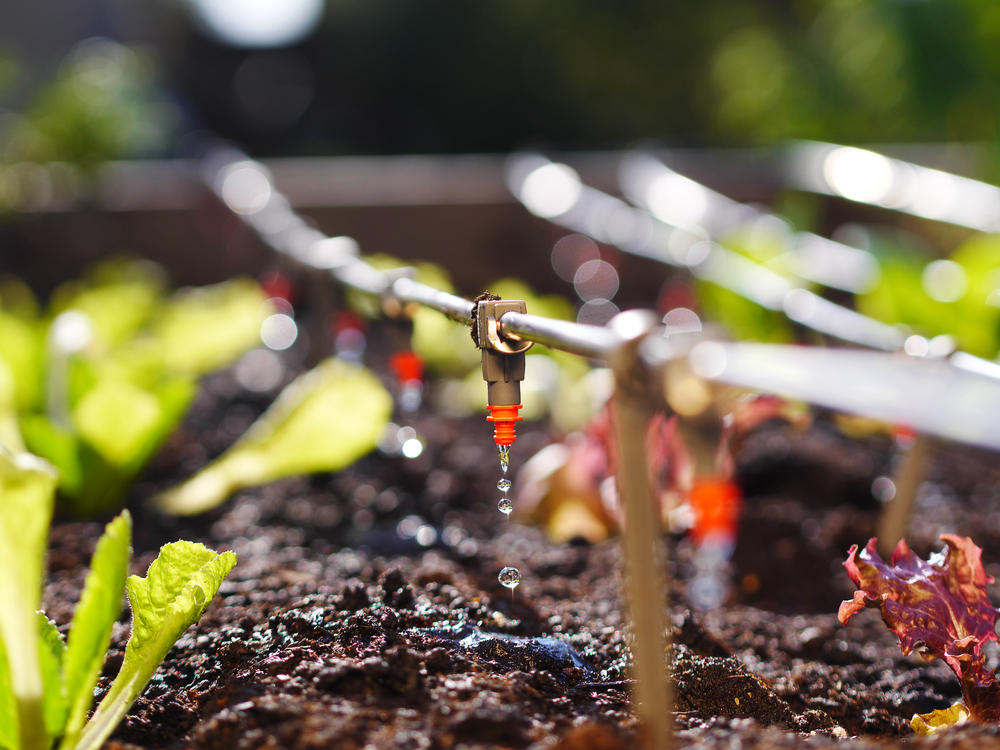 These systems often come with a garden irrigation timer so you will never have to worry about forgetting to water your plants. Drip irrigation systems are ideal for gardens with flower beds, vegetable patches, and plants in containers.
Micro Jet and Spray Systems
These automated garden irrigation systems are favourites among Australian garden owners because they provide a good soaking spray over large areas — making them more cost-effective for big, sprawling gardens compared to drip irrigation systems. When this garden irrigation system is turned on, you will see a powerful spray of water dispersing through the air to soak your plants like rainfall.
Micro jets and spray systems are usually pre-assembled, which means you can easily customise this type of automatic garden irrigation system. Installation is also quick and the components are typically available separately.
Choose the Right One for Your Garden with Green Oasis
Choosing the right irrigation system for your garden is important, and so is working with an experienced team of lawn experts who can install the best system for you.
At Green Oasis Lawn and Reticulation, we design and install garden reticulation systems to keep your garden in great condition. Our garden irrigation systems water your plants and crops regularly and evenly, so they thrive throughout the year. Our technicians use only the latest tools to ensure high-quality installation with minimal disruption to your daily activities.
Aside from installation, we also offer garden irrigation repairs and garden irrigation maintenance services. For more information and enquiries about our solutions, don't hesitate to contact us today.