Early Spring is just around the corner, and your lawn can't be more unprepared. But don't fret, with a little love and care, and some awesome lawn care skills from professionals, your lawn should be guest-ready soon! Learn everything you need to know about lawn care during the Spring season on this blog!
Lawn Care for Early Spring Season
Want to learn how to care for lawn in Spring? You came to the right place! Green Oasis Landscaping is an industry-leading lawn care Spring Australia expert that can give you the most effective lawn care tips for your residential property. These Spring lawn care tips should help you prep for the season, so your lawn is guest-ready!
1. Check on Your Soil
Different seasons mean different conditions which leads to a change in soil composition. So, before you start prepping your lawn for the upcoming season, make sure you check the pH of the soil. Ideal pH is 6.5, and anything remotely close to that could affect your plans.
2. Aerate
Aerating the soil will ensure that it gets more water, air, and nutrients. This results in grass roots strengthening, which will make your lawn healthier. You can use a garden fork to decrease compaction or if DIY isn't your thing, you can just hire a landscaping Perth company to do it for you.
3. Fertilise
Fertiliser can help speed up the growth of your grass. Depending on how cool or warm the weather is, you may have to make a choice between liquid or granular fertilisers.
4. Kill the Weeds
Weed removal is an important part of lawn care. It can ruin your plans if you don't ensure you removed everything before installing a new lawn. If you've got persistent weeds, it may be best to ask the help of a lawn care expert.
5. Dress Your Lawn
Do this if your lawn is uneven and you don't want it that way. Just remember not to cover the leaf tips so they don't die off.
6. Install a New Lawn
When it comes to natural turf, there are several varieties you can choose from. What best suits your residential property is best determined by experts, especially if you have no experience installing a new lawn.
Get an Instant Quote
Want to get a better idea on what a certain lawn care service will cost you? Fill out the form on Green Oasis Lawn and Reticulation's website to get a quote emailed to you in just a few minutes! For all other enquiries, call us!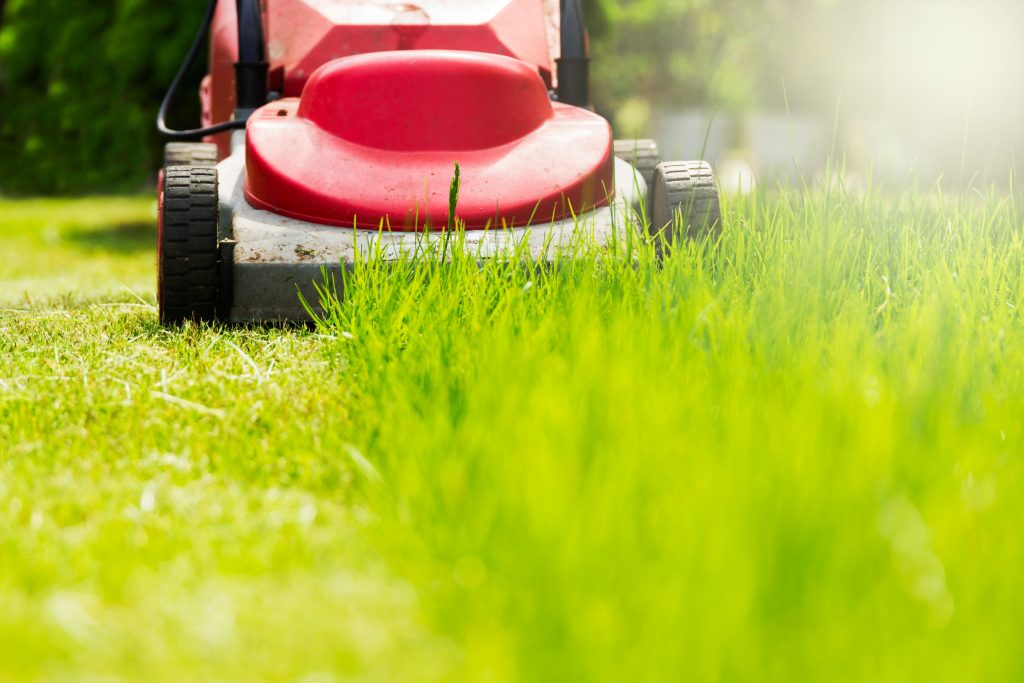 Lawn Care Tips for Late Spring
Early Spring was the time for you to revive your lawn after Winter. Lawn care for this time includes anything that improves seedling growth and making sure no weeds hamper this development. Late Spring brings a whole new set of challenges for you to tackle. Early Spring lawn care tips won't work anymore, so we came up with a list of what will:
1. Fertilise
Late Spring is usually marked by the slowly increasing temperature which will make your lawn drier and the soil hotter. If you used liquid fertiliser in early Spring, chances are, it's slowly drying up and getting harder and harder to be absorbed by your grass. Consult a lawn care expert on what type you should use in preparation for the hotter season.
2. Water Liberally
You don't want to deprive your grass of water just when they've just started growing. Water liberally, but don't overwater. If you're unsure how much water you need as the weeks get hotter, you can always talk to a lawn care expert for guidance. There are even lawn care services that include this, so you can just get the whole package.
3. Keep an Eye Out on Weeds
If you're watering more and your soil is getting more unstable because of the temperature, there's a chance that any left weeds will find the perfect opportunity to start growing fast and crowding your grass. Nip it in the bud as soon as you see one. Remember that it doesn't take a lot for weeds to overpower weakened grass.
Have a Lawn Care Expert on Standby
If it's your first season change after installing your lawn, you might want to keep your landscape technician's number on speed dial. Depending on what grass you had installed, you may not be able to DIY any issue that comes up. When in doubt, it's still best to talk to the experts. Call us at Green Oasis Lawn and Reticulation if you have questions regarding your late Spring lawn care.
Benefits of Hiring Lawn Care Professionals and Seasonal Lawn Care Services
Lawn care Australia companies all have various expertise and specialties. If you live in an area that goes through various seasons, you need to make sure to work with a technician that specialises in lawn care for that specific season. These professionals know exactly how to deal with pests, weeds, and extreme temperature changes that affect your lawn and your soil.
Work With an Expert Lawn Care Perth Company
Here at Green Oasis Lawn and Reticulation, we can provide you the support you need all year round. You can start by getting a quote from our website or talk to one of our team members to book an onsite quote. We'll be more than happy to help with your lawn concerns.