No garden or landscape is complete without undergoing proper irrigation installation. A certain amount of planning is required to design and install a system that is both cost-efficient and contributes to water conservation.
Here are some tips on designing your irrigation system and planning out your lawn sprinkler installation.
Know the plants and flowers in your garden
When it comes to designing an irrigation plan and sprinkler installation, you have to know the type of plants and greenery that you are nursing — whether they're vegetable plants, flowering plants, grass, shrubs or hedges. Each of these types of plants has sub-categories that have their own specific irrigation needs.
For instance, hedges and shrubs are especially resilient so they do not need as much sunlight and water as certain perennials. Knowing the plants in your landscape or garden will contribute to creating the perfect irrigation system plan and design.
Map out your greenery
The next step to planning your irrigation installation is to map out your garden or patch of greenery. Even just making a simple diagram of the types of plants you have and where they're located in your garden or landscape is enough. This will help you design an irrigation plan that will provide the most cost-efficient coverage and contribute to lush and healthy plant growth.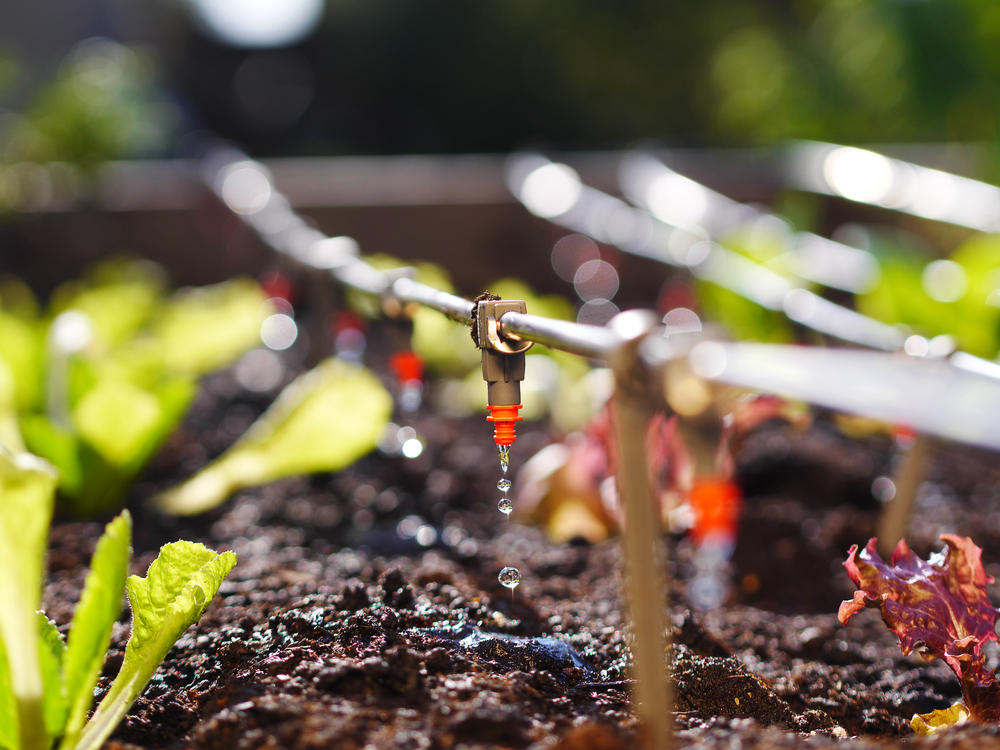 Once you've completed your diagram, you can use it as your visual aid to help you decide on the best irrigation system plan and design. It will help in positioning piping or tubing of an automatic garden watering system and determine the amount of water flow needed to cover the areas of your garden effectively.
Choose between a traditional sprinkler system or drip irrigation
When it comes to automatic water irrigation control systems, both have their own pros and cons. The decision ultimately lies in the individual needs of your garden or landscape.
For instance, smaller gardens may be better suited for automatic garden watering via drip irrigation as the flow will be more concentrated directly at the root system — creating an environment that's moisture-rich and produces lush greenery.
On the other hand, larger landscaped areas will thrive well with an automatic lawn sprinkler system. It distributes a misting spray — providing a dew-like effect that saturates the needed areas while minimising water waste. Whichever you pick, both automatic garden watering systems are equally as effective at ensuring your garden stays well-hydrated.
Call in the help of professionals
Irrigation installation is something you can't DIY unless you have years of experience and expertise in doing so. After you've gone over your sprinkler system planner, it's time to seek the help of experts.
At Green Oasis Lawn and Reticulation, we offer water-wise and budget-friendly irrigation system solutions. We try our best to understand your needs and provide you with a complete irrigation package that includes anything from an automatic sprinkler timer to system upgrades and extensions.
Our technicians have broad expertise and years of experience to tackle various irrigation challenges. As a trusted team of dedicated turf and irrigation professionals, we source and use only irrigation systems and parts from industry-leading manufacturers.
For more information and enquiries when it comes to an irrigation system plan and design for your garden or landscape, don't hesitate to contact us today.