Couch Grass: A Hardy Choice for Perth Outdoor Spaces
Scientific name Pennisetum clandestinum, Kikuyu is a fast growing and drought tolerant grass popular in Australia for it's hardy qualities. Like Couch grass, Kikuyu is popular as a playing surface at parks and in backyards, as well as possessing a nice, light green aesthetic.
Couch Grass- Made for Australia.
Fast regeneration
Hardy and adaptive
Retains colour well throughout winter
Fast growing
Drought resistant
Low water requirements
Thrives in full sun conditions
Spreads fast
Ideal for playing surfaces
Grows well in most soil conditions
Budget friendly cultivars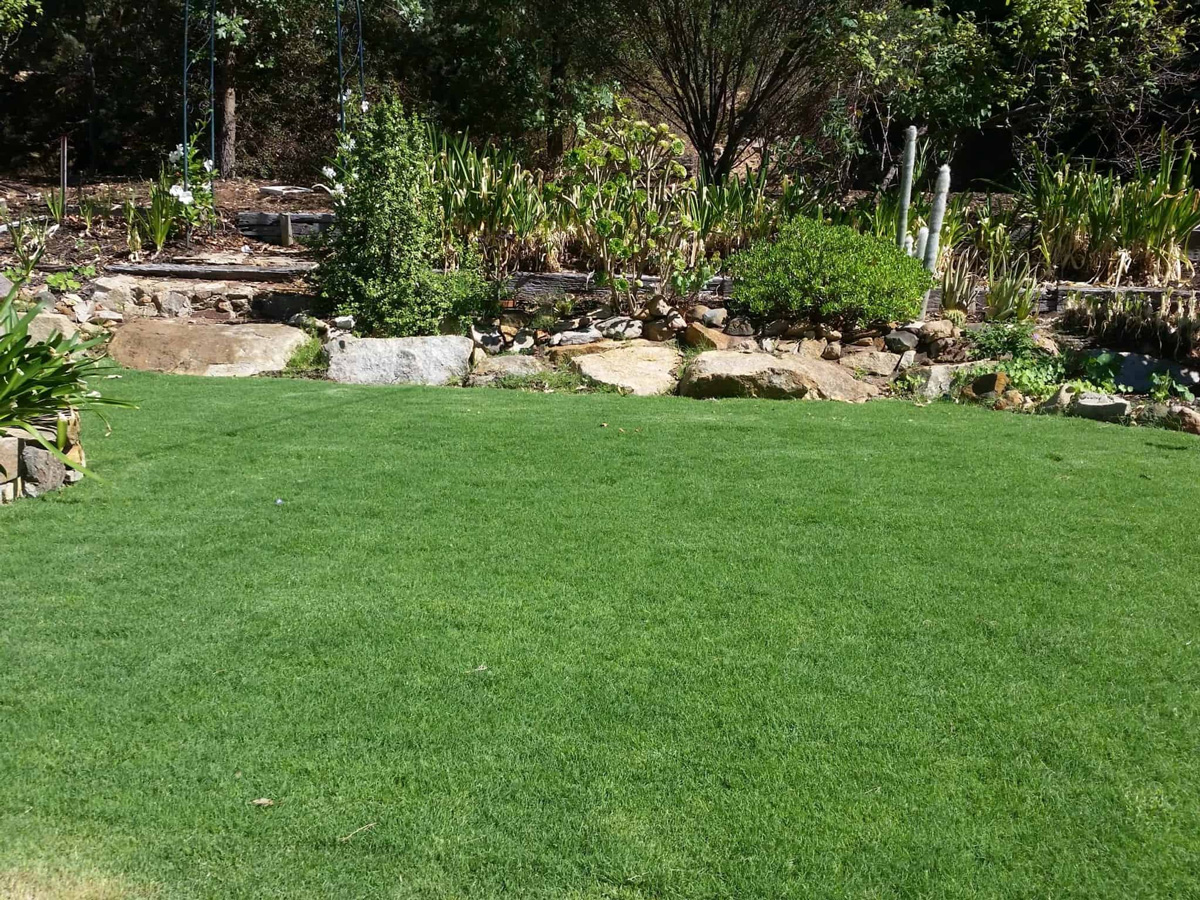 Couch Grass? Grass Couch? Pronounced 'C-OO-CH'!
Many Couch grass cultivars are available, with varieties cultivated to adapt better to shade and prevention of disease. All things considered, Couch, together with Kikuyu, is the hardiest available turf variety best suited for Australian conditions. Many playing surfaces such as parks and golf courses actively use Couch grass due to its excellent regenerative abilities, something that grasses such as buffalo lack in comparison.
Couch Grass with Green Oasis
With many Couch cultivars available, our professionals will assist you in selecting the best fit for your area and budget. Couch is a lawn that we highly recommend, especially for families with children and pets. Inquire with us today about Couch grass for the perfect playing surface and hardy, drought tolerant lawn that maintains its stunning aesthetic year long!